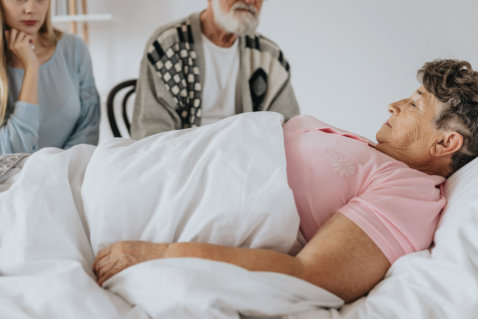 With hospice in Chicago, you can show love and support for your terminally-ill loved ones through a vigil. At such a time, you can just simply sit with them and hold their hand. You may not have to say anything, but here are things you should keep in mind:
Listen
Your loved ones at a hospice in IL may want to talk about their fears, plans, or their past. If you think they'd find it easier to talk to a spiritual care expert, offer to reach one.
Talk about memories
Before they arrive at a hospice in Aurora, your loved ones have memories they may want to talk about. If they're able to and interested in, talking about their memories helps affirm that their life matters and that they'll be remembered.
Tolerate their natural response
They may cry or express anger, or maybe even you. Accept these natural responses to such a distressing situation.
Know that you can take a break
You cannot estimate how long the vigil will last. But you can organize shifts between friends and other family members so you can take a break.
Divine Hospice and Palliative Care provides palliative care in Yorkville, Illinois, to help you and your loved ones go through this journey. We are here for you every step of the way. Call us today for more details.