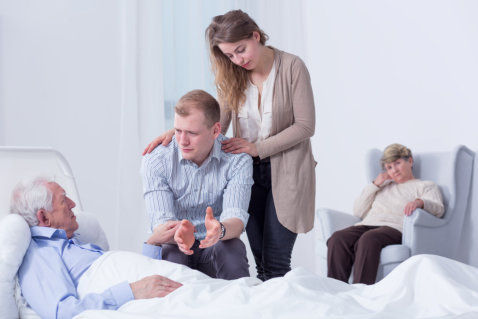 Have you finally decided it's time to get Hospice Care Services? Then, it's important to acknowledge that your loved one has emotional needs requiring your support.
How can you be supportive of them? Here are our recommendations as a provider of Hospice in Chicago.
Provide Companionship
Your actual presence already gives a clear message of how supportive you are. Do meaningful activities together such as reading, watching movies, or simply talking to each other.
Listen
Be ready to lend your ears when your loved one wants to express their fears about leaving you and others. If you also sense that they want your response, assure them of your love and support no matter what.
Reminisce
When your family member who is receiving Hospice in Aurora wants to reminisce about the past, follow their lead. These remembrances can give them comfort and help alleviate painful symptoms.
Discuss Medical Information
If there are any changes in their health condition, let them in on the discussion. Many patients who are receiving Hospice in IL prefer being part of discussions that are about them.
Honor their Requests
Give your assurance that whatever arrangements they made for their end-of-life care will be addressed. If you also want to know about what other arrangements should still be done, ask a hospice care provider for advice.
Offer Help
You can also be supportive when you offer practical help. For instance, if you go to the grocery shop for your personal supplies, ask them if you can buy anything for them.
Respect Privacy
When your loved one is receiving Palliative Care in Yorkville, Illinois, they may ask for privacy. Make sure that you and other family members honor these private moments.
With you providing your unceasing support, the hospice journey of your loved one is made even more meaningful. At Divine Hospice and Palliative Care, we are here to help you manage the end-of-life concerns of your loved one. So if you need compassionate services in Illinois, call us.
Don't forget to share!