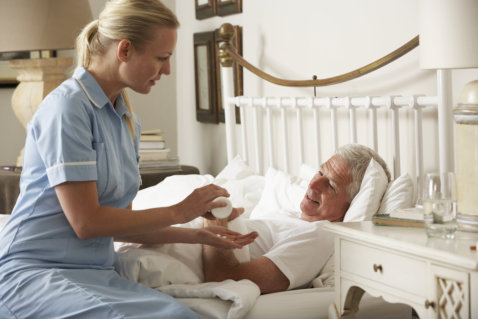 Morphine is one of the most prescribed painkillers under the category of opioids. It is used to help relieve moderate to severe pain and dulls it by working in the brain to directly change how your body should feel and respond to pain. It is also one of the most abused drugs, which is why a Palliative Care in Yorkville, Illinois helps patients get a healthy dose of this drug and avoid the possible harmful side effects.
Before taking morphine, be honest in giving information to your physician if you have any allergies to the drug or other kinds of opioid. You may talk to your pharmacist for more details. It is also important that you tell your physician about your medical history.
The drug can cause nausea, vomiting, constipation, lightheadedness, dizziness, drowsiness, or sweating. However, when the patient experiences only adverse reactions to morphine, another one may be substituted to ensure pain control. Hospice Care Services make great efforts in providing a proper dose of opioid analgesics, especially for terminally ill patients.
At Divine Hospice and Palliative Care, our compassionate services in Illinois are manifested in proper medication management. No matter their season in life or health conditions, we make sure that our patients live as comfortably and pain-free as much as possible.