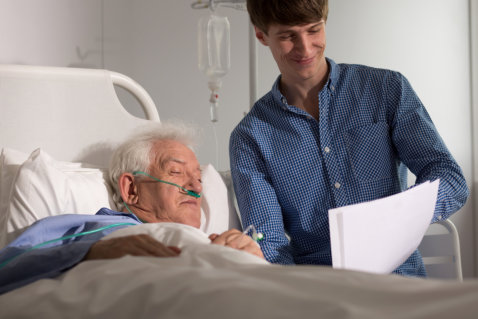 Searching for a hospice care services and palliative care in Yorkville, Illinois is something that no one wants to do. It is an emotional, stressful, and difficult time. However, it is important to be able to find a good hospice care provider for your loved one because they specialize in helping individuals with terminal conditions to live a more comfortable life. So, here are a few things you and your loved one can expect from a hospice:
Compassionate Care
The first thing that you can expect is the compassionate services in Illinois. When you take your loved one to a hospice in IL, you can rest easy knowing that they are going to be treated well.
Personalized Care
We understand that everyone is different, and everyone requires different kinds of care and support. For this reason, we do not have cookie cutter services, but rather, we tailor them to meet the unique needs of your loved one. This is to ensure that they can live a more comfortable and fulfilling life.
Top-Notch Care
Our hospice in Aurora provides top-notch care that will ensure that your loved one is able to live a better life. We offer numerous services that can help manage their pain, manage symptoms, and ensure that they are able to rest properly.
Finding a hospice is difficult, but you can rest easy knowing that your loved one will be treated with the utmost care. If you are interested in our hospice in Chicago, please visit Divine Hospice and Palliative Care today or give us a call.